PRODUCTS FOR EDUCATIONAL AND HEALTH KIT
RKTPL provides with educational and health kits that aid in the skill development of children for their physical, cognitive and psychological growth. Our vast collection of products offers the tools to help reach, teach and delight all children, at whatever stage they may be and help them learn at their own pace while giving them the guidance to reach their fullest potential.
Services Offered:
DEVELOPMENT AND SUPPLY OF EDUCATIONAL AND HEALTH KITS
INTEGRATED SENSORY DEVELOPMENT EDUCATIONAL / HEALTH KIT.
INTEGRATED SENSORY DEVELOPMENT EDUCATIONAL / HEALTH KIT.
Integrated Sensory Development Educational /Health kit is a unique and innovative therapy device designed by the subject experts treating children with special needs suffering from Cerebral Palsy, Autism, Down syndrome and other such mental disabilities for ultimate objective of their cognitive development and preparing them for inclusive education. The devices in the kit help to develop their body reflexes hand eye coordination, sensorial development and improve their cognitive and mental response, alertness and awareness.
This kit has textured products and is specially designed for tactile perception and sensory stimulation. It helps to improve their blood circulation, balance coordination, posture and fine movements too.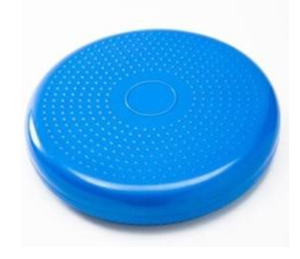 Air Cushion
Air cushion is an inflatable dynamic balloon, mimicking both the movement and the shape of the Gym balls.
It can be used on floor to strengthen lower body muscles and to train for balance as well.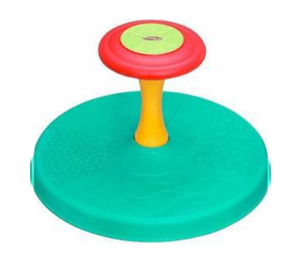 Whizzy Dizzy
Kids can sit on the circle, then turn the central handle to spin.
Improves hand-eye coordination and gross motor skills
Made of durable, recyclable plastic.
Will last for years to come so the fun keeps going as kids grow older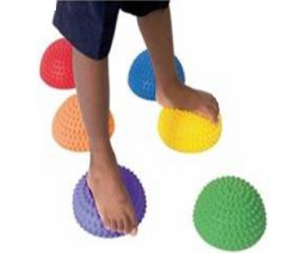 Abili Sensory Stepping Stones
The ideal tool for proprioception, reducing tactile defensiveness, and coordination therapy.
Have a bumpy surface that provide feet with input as a child walks barefoot.
Made of soft yet durable vinyl and used for improving body awareness and stabilisation.
Balance Board With Straps
Unique balancing board for play and rehabilitation.
Supported by a soft, inflateable base that regulates the hardness of the balancing board using air pressure.
Low air pressure makes the board soft so that it moves slowly and thereby becomes less challenging for motor functions.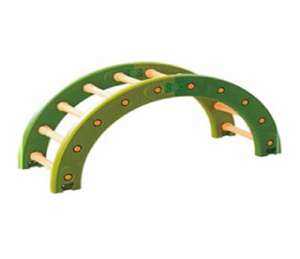 Balance Arch
Excellent for movement balance and co-ordination.
The single arches can be joined to form a balance bridge to walk over or crawl through.
OUR CLIENTS